A Trip Down Memory Lane:
6 Business Trends of 2018
This year has been an eventful year for many businesses as it has made a drastic change in their advertising and business strategies to adapt to the digital age. They reached milestones and have made an impact to a lot of their consumers. How? As we turn to the last quarter to year, let us take a look back at the most popular business trends of 2018.
Millennials, The Dominating Market
This year was predicted to see a change in the market as the millennial population grows, it will be the dominating generation in the market. They are quite a different bunch — they are a more informed and cautious group and look at the world differently from older generations. Because of them, there has been a huge shift in social media and online marketing right now. Companies, big and small, have become very competitive in terms of content. The next upcoming trend is said to be value-based selling which is now starting to become popular with environment-friendly and sustainable products.
Live Streaming Video Content
If you have noticed in the previous years, videos have become one of the best performing content and has not become vital to every business. People today want a real connection which can be best felt with a video, which is both an audio and visual presentation. It's feels more personal and has become one of the easiest forms of media to build a business' brand. It is said to give any business a face and a soul which would elevate themselves from their competition.
Smartphones are truly living up to its name of being a smart device. Amongst other things, they are now able to track your location. With that said, this has taken advertising to the next level. In case you didn't know, hyperlocal advertising uses your location to show you ads that are relevant to where you are. For example, you are in a store shopping for clothes. Then suddenly, you see an ad on your phone about a sale in another nearby store. It filters out unnecessary ads that you might not be interested in. How cool is that?
Gone are the days when stock images, telemarketing, and plain old ad campaigns are the ways to convince consumers. This year's the time to step up the marketing game and go digital by creating high value content and potentially viral videos, photos, or stories to get people's attention. The digital marketing is all about connection and having a more personal approach, and this is why it is so powerful and beneficial to one's business.
Instead of personally calling through a landline to book an appointment or going to an ATM just to check your savings funds, an app makes everything more convenient. This saves time and effort to a lot of people, especially the millennials who seem to always be in a hurry. Big companies like banks, movie theatres/malls, and other organizations have their own apps that people could download in their smartphones.
A Touch of Modernity in the Workplace
You might have seen the movie, "The Internship", and saw the two leading characters to have landed the opportunity to be a part of Google. You'd notice that their office is way out of the ordinary and traditional type of office. 2018 is the year that office designs and layouts will increase productivity and efficiency, while managing proper behavior. There are more flex desk options, games in the office, a more open space, and the option to work remotely while still being connected by specific tools.
Entering the world of business and entrepreneurship is quite difficult and challenging. It definitely isn't for the faint-hearted, but you're surely in for a treat if you have the passion, dedication, and goal-driven spirit. You're going to have to go through a long stage of self-help, studying and knowledge acquiring, and seeking help from experience tycoons. For starters, here are three popular books to get the ball rolling!
"All warfare is based on deception. Hence, when we are able to attack, we must seem unable; when using our forces, we must appear inactive; when we are near, we must make the enemy believe we are far away; when far away, we must make him believe we are near."
— The Art of War by Sun Tzu
This is a very popular book about military strategy used in the olden times that could very much be applied in life today.  Many people, whether prominent or not, have been inspired by the Art of War and even applied the ideas in different situations such as office politics or corporate strategy.
(The Art of War – Image link)
(The 7 Habits of Highly Effective People – Image link)
"Habit 1: Be Proactive
Habit 2: Begin with the End in Mind
Habit 3: Put First Things First
Habit 4: Think Win/Win
Habit 5: Seek First to Understand, Then to Be Understood
Habit 6: Synergize
Habit 7: Sharpen the Saw"
— "The 7 Habits of Highly Effective People"
by Stephen R. Covey
Have you ever wondered why it's always been so difficult to achieve some of the goals we've always wanted to reach? well , maybe because bad habits are hard to break and discipline is actually very hard to acquire. However, it could also be that we don't do the things that some people do. Learn the habits of success and apply it in your life! Make a drastic change in your life and see the difference it makes!
"Basically, CEOs have five essential choices for deploying capital—investing in existing operations, acquiring other businesses, issuing dividends, paying down debt, or repurchasing stock—and three alternatives for raising it—tapping internal cash flow, issuing debt, or raising equity. Think of these options collectively as a tool kit. Over the long term, returns for shareholders will be determined largely by the decisions a CEO makes in choosing which tools to use (and which to avoid) among these various options. Stated simply, two companies with identical operating results and different approaches to allocating capital will derive two very different long-term outcomes for shareholders."
— The Outsiders: Eight Unconventional CEOs and Their Radically Rational Blueprint for Success
by William N. Thorndike
(The Outsiders – Image link)
Know  what it takes to be a successful CEO! Although we've been taught the more common qualities like having valuable experience and good education, there are still many qualities from the perspective of a business tycoon that we don't know about. Reading this book will definitely get you ahead and will lead you to great results!
The real estate industry is getting in demand every year. From residential properties to commercial and office spaces, millions are spent while more buildings rise up to be homes of many families and offices of new businesses.
These days, companies become very competitive when it comes to the physical aspect of their office. It's a representation of the people, their values, and the company. So it only makes sense to design it in a way that helps in productivity and shows professionalism. You can choose between a traditional , creative, co-working space, executive suites, or a flex space.
Traditional Office Space
By the word "traditional" alone, one could already tell that this is the most conventional office arrangement. It has all of the customary features that one might expect to find. This type of office space is usually used for a reception area, private offices, or conference rooms. Many employees in different offices usually work in a cubicle style.
Managers and executives are mostly in a more private and enclosed office. This type of arrangement is usually found in law or accounting firms and the like.
Creative Office Space
As people in the creative fields multiply, many companies are adapting to having a more creative office space for their employees. This is a growing trend in work environments to encourage collaboration and spark creativity. This type of office is designed to have open floor plans with minimal private offices and no cubicles. The aim of this design is to have an open and transparent relationship with each other, as well as provide collaborative spaces where people can work together more productively. It includes almost everything that employees need, like conference rooms, workstation, and even amenities.
Like what investors do to class C office spaces, many investment groups renovate them and transform them into creative offices. While this is a rising trend, creative office style is not only appealing to tech and advertising companies anymore. It is also gaining popularity amongst large corporate companies such as real estate groups.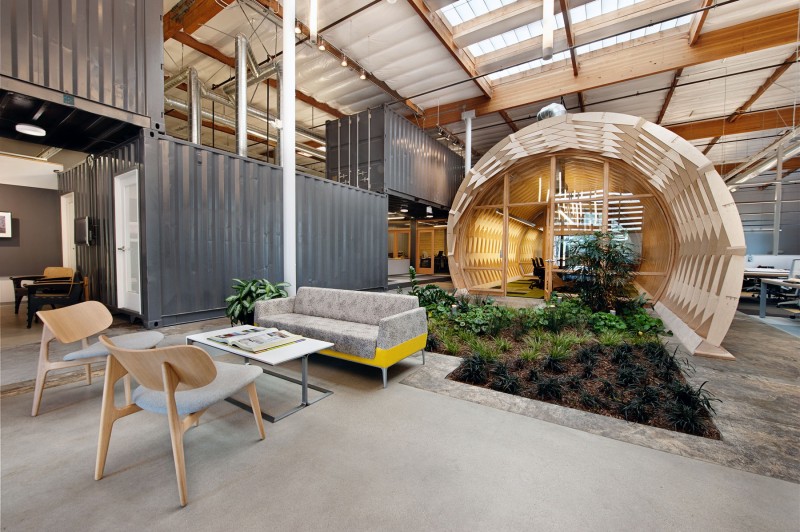 Co-working Space
This type of office concept offers rentable office space or desks for small start up companies,  entrepreneurs, and self-employed/freelancers. This is also a getting some attention as it takes form of the new age officing experience. The co-working space is mostly ideal to a person or entity that is unwilling or unable to pay for market rates. It also appeals to those who cannot commit to a lease agreement, or those who are just looking for a space to rent on shorter terms. Just like the creative office space, it promotes collaboration and thorough business discussions. Typically, the costs are inclusive of utilities, maintenance, expenses, insurance, etc. Co-working spaces are a relaxed office environment that is conducive for companies looking for flexible terms and modern working environments.
Flex Space
Flex space, short for flexible space is for business owners who prefer to have a huge space for industrial or any other purposes which requires to occupy a lot of space. The flex type is also convenient for tenants who would need to have both front and back end of their business under one roof, an example would be their warehouse and distribution to sales, accounting and management. The flex type of office space entails less money while enticing to interior designers with the wide space they can play with to make your desired working space come to life.
With real estate gaining its popularity and demand, start-up companies and big companies alike are stepping up their game not only to win the competition but be known. This is why offices these days are getting creative and this makes both employers and employees satisfied.
Having an office with unique, inspiring and motivating interior help boost you and your employees productivity while indulging their workspace, it also helps catch people's interest making them want to either explore, apply or want your partnership with them.